Manminder S. Bhatia, D.O.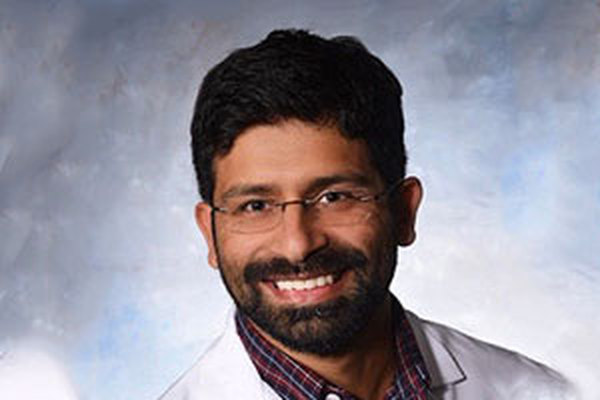 Biography
We are very excited to welcome Dr. Manminder Bhatia, a fellowship trained Orthopaedic Spine Surgeon to our office! Dr. Bhatia is originally from Carroll county and is delighted to be back in Maryland to practice medicine. He completed his Bachelor of Science from Stevenson University in 2008 and received his medical school education at West Virginia School of Osteopathic Medicine, graduating in the top of his class in 2010. Dr. Bhatia completed his Orthopaedic Surgery residency from University of Pittsburgh Medical Center-Pinnacle in Harrisburg, PA and then proceeded to complete his fellowship in Spine Surgery from University of Virginia, one of the premier spine centers in the nation.
His special skills include minimally invasive spine surgery, cervical disc replacement, cervical, thoracic, or lumbar fusion, revision spine surgery, adult spine deformity correction, and sacroiliac joint fusion. Dr. Bhatia is also trained in pain stimulator placement to treat chronic back pain. He is also experienced in treating hip, knee, and shoulder arthritis using arthroscopic, minimally invasive, and robotic surgical techniques. Dr. Bhatia also treats arm and hand conditions such as carpal tunnel, trigger fingers, and tennis elbow. With Dr. Bhatia, though he is a fellowship trained spine surgeon, patients can have all their orthopaedic needs addressed and treated.
Dr. Bhatia believes in providing the highest quality of care with innovative and research-based surgical techniques. He strives to be a patient advocate and listens to his patients to provide a personalized treatment plan.
In his spare time, Dr. Bhatia enjoys traveling, music, being outdoors, watching movies, and spending time with his daughter.
Areas Of Expertise
Minimally-invasive surgery
Disc replacement, cervical fusion
Revision spine surgery, Lumbar fusion surgery
Sacroililiac (SI) Joint Fusion
Neck pain & Back pain
Scoliosis, Adult spine deformity
Stenosis, Spondylosisthesis surgery
Pain stimulator
Minimally invasive Anterior Hip Replacement
Posterior Hip Replacement
Robotic Knee Replacement
Knee and Shoulder Arthroscopy
Fracture care
Shoulder Replacement surgery
Specialties
Spine Surgery
General Orthopaedic Surgery
Medical Degree
West Virginia School of Osteopathic Medicine
Residency
University of Pittsburg Medical Center - Pinnacle
Fellowship
Adult Reconstructive and Deformity Spine - University of Virginia
Certifications
AO Basic Trauma Course
Advanced Trauma Life Support
Advanced Cardiovascular Life Support
ROSA, Robotic Knee
Professional Associations
American Academy of Orthopaedic Surgeons
North American Spine Society
American Osteopathic Association of Orthopaedics
Hospital Affiliations
Meritus Medical Center
Frederick Health Hosptial